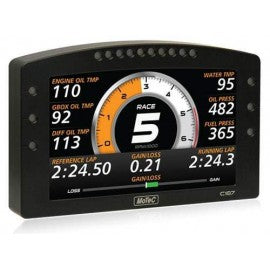 Motec C185 / C187 / C1812 Enable Pro Analysis
Description:
Unfortunately we are unable to issue codes to international customers due to territory restrictions. Please refer to your local dealer to purchase this code.
Pro Analysis
Provides access to advanced i2 Pro data analysis software with multiple graph overlays, X-Y plots, advanced maths functions, synchronised video (automatic alignment), and flexible layouts to accommodate virtually any user preference.
If you are upgrading a C185/C187/C1812 you already own, Please send us the serial number in the "Special Instructions Section" of the shopping cart.